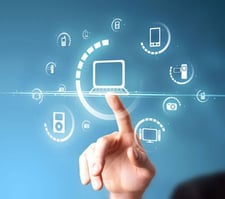 Technology - who can keep up? New applications are announced daily, and many more are already in our cars, PCs, appliances, and home theaters that did not exist a short time ago. Every year, products and systems with more intelligence and convenience are available, usually at a lower cost than previous models. The basic premise of our market-driven economy is the need to create new products that people will purchase – essentially, technology drives the economy. And don't we all like new technology!

But just as technology progresses, test technologies and their implementation strategies must change as well. Today's electronic test requirements include factors such as increased simulation of sensors, fault insertion, higher data rates, and increased precision. All of these factors must be accomplished while simultaneously increasing test throughput and lowering costs. While these electronic test strategies have always been a tough challenge for our industry, it seems to be a more daunting prospect to support today's technology.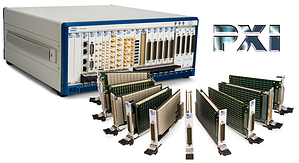 Fortunately, the Test and Measurement industry has been developing new solutions to address these needs. In many cases, the solution has been the PXI (PCI eXtensions for Instrumentation) modular instrumentation architecture, which has shown itself to be a remarkably flexible platform. Over the last 17 years, the sixty-plus members of the PXI Systems Alliance (PXISA) have continued to innovate and create modules that can address the newest technologies. Unique test and measurement solutions are being developed in PXI that are not available in other test platforms.
Why is PXI Successful?
Some of the reasons for PXI's success are obvious. Many vendors, many more products, and many previous
application successes
are key reasons. But looking beyond this, there are other reasons for success.
But enough talk about the "Why" – let's focus on the "How"
Because we cannot adequately present applications on every PXI advantage above in the limited space we have, we are going to focus on those applications where specialized simulation of a particular portion of a UUT's operating environment is necessary for test that could be simulated using PXI. Granted, every test system is a simulator as the system replicates the car, PC, or missile the UUT will ultimately end up being part of. But new applications require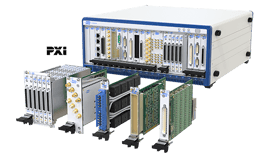 new simulation techniques, which is what we want to showcase here.
Below you will find links to several application case studies where PXI was an important part of the required electronic test strategy and in some cases made the efforts easier. Some of these applications are unique enough that our readers may not normally think they would require advanced testing techniques, much less any simulation. But in each case, PXI was a major portion of the electronic test strategy.
In conclusion
From the applications listed above, it's clear that PXI products can simulate the signals necessary for a variety of applications, including Consumer, Transportation, and Aerospace. PXI can achieve the densities required to make the system manageable on the test floor, accurate enough to meet customer demands and support specialized environments like RTOS. And, of course, these three examples are simply from Pickering Interfaces' perspective. Many other test and measurement applications, including others for simulation are being developed by other PXISA members and System Integrators. The key premise you can take from this article is that PXI can very likely address your test requirements – real or simulated.
To learn more about PXI, take a look at our
PXIMate book
- a guide for those new to
PXI systems
and a useful source of reference material for the more experienced.
Pickering offers over 1,000 PXI modules
While PXI Switching & Simulation are our main focus, we serve your electronic test requirements in other ways. Our PXI product line also includes:
We also offer our eBIRST Switching System Test Tools - tools to help lower the cost of switching system ownership. As well as our Switch Path Manager signal routing software which simplifies signal routing through switching systems and speeds up the development of switching system software. No other switching vendor offers this level of support for their products.
Have questions about PXI or any of our switching products? Please feel free to contact one of our switching experts today.